United's Reclamation Benefits:
All material bought and shipped as an off-spec product on a BOL.
No need to claim on annual waste summary
Asset downtimes are greatly reduced—all material is shipped offsite for processing / separation
Low Safety Risk to Owner – all processing is done offsite
Residuals can be disposed of as non-hazardous, at a much lower cost
Much lower equipment rental costs – material immediately offloaded to United storage tanks.
Provides customer a pathway to tap into the Value contained in their off-spec product.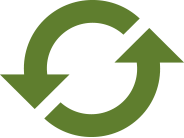 Current options for handling off-spec higher solid oils are costly and not ideal.
Solidification and landfill (non-hazardous):
Depending on mix ratio for solidification, can generate 1.5 – 2 times the original amount of material resulting in much higher costs for transport, disposal, and labor.
Incineration:
Very expensive on a per ton basis
Long scheduling times lead to high box rental costs
Thermal Desorption:
Very expensive on a per ton basis
Large transportation costs for Houston, Beaumont, and LA customers to nearest facility.
Long scheduling lead times lead to high box rental costs
Onsite Separation Project:
Higher safety risks and costs with executing long project at your facility.
Longer asset downtimes while waiting to process tank.
Delayed Coking Unit (refinery):
Narrow range of acceptable feed specifications
Not optimal for liquid-heavy materials
Coker Feed Prep:
Not all refineries contain these facilities
Narrow range of acceptable feed specifications
Residual solids must be handled as hazardous waste